Remember the CBO warning that Obama's plan was worse than doing nothing? They were right!
Thursday news that employers cut a larger-than-expected 467,000 jobs in June, driving the unemployment rate up to a 26-year high of 9.5 percent.

I've updated
this chart
: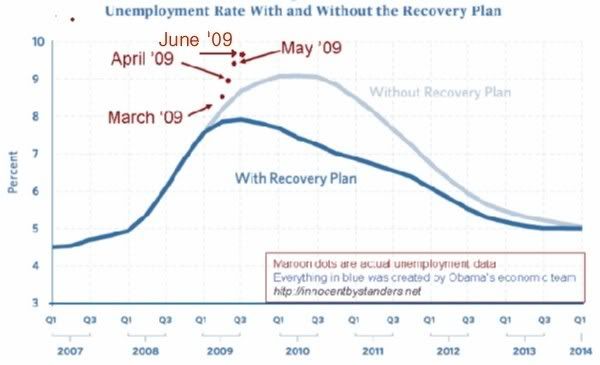 The original chart (minus the actual unemployment figures in red) is from the Obama's transition team and was used as a scare tactic to insist that disaster would fall on us if we didn't agree to Obama's spending spree.
Reminder:
All of the economic forecasts, budget projections and deficit outlooks are based on rosy assumptions by the Obama economic team that have now been proven to be completely false!
That means things are likely to be even worse than we originally feared!